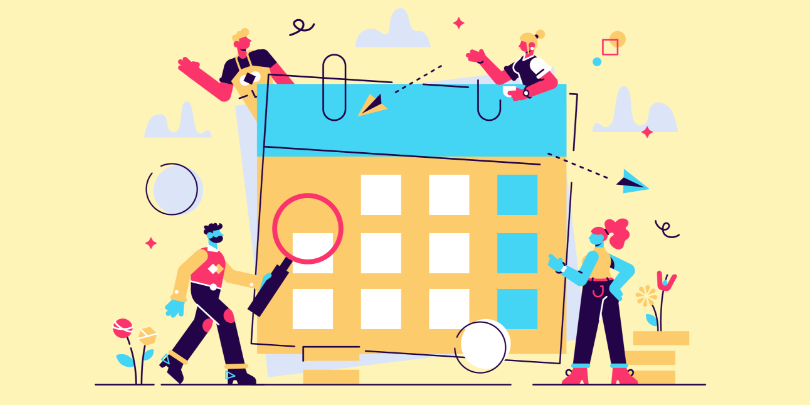 One thing that all volunteer coordinators have in common is the need for a fully stocked tool belt when it comes to organization. Good thing for all the handyman organizers out there, we've got our hard hats on and are ready to show you the ropes! Take a look at some of the sign up tools that you can have at the ready to help you coordinate logistics and simplify the volunteering process.
Create a Custom Page
Start by creating a
custom portal page
that generates a centralized location for your sign ups to live, while also allowing you to market all your events to your volunteers. This comes in handy when you have multiple sign ups that have different locations, times or events and you want to get the word out about all your projects.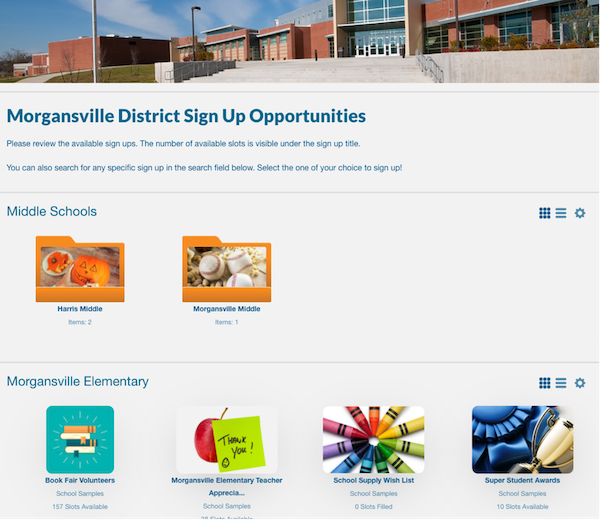 To polish off your newly crafted portal page, you can customize your sign up link to generate a short, straightforward link that is easy for your volunteers to remember. You can also match the name of your URL to the event name or your organization name, which helps create a flawless experience as volunteers navigate between event information.
Genius Tip: Check out our other Enterprise-level features to see all the best options for your sign up tools laid out in front of you.
Integrate Your Sign Ups on Your Site
If you want to construct a different path for volunteers to find your sign up, we've got some extra gear for you to choose from. Consider stocking your inventory with
embedded sign ups
to seamlessly integrate sign ups with your website. When you embed a sign up with your site, you initiate easy volunteer sign up access by eliminating the need for multiple sites to manage your event.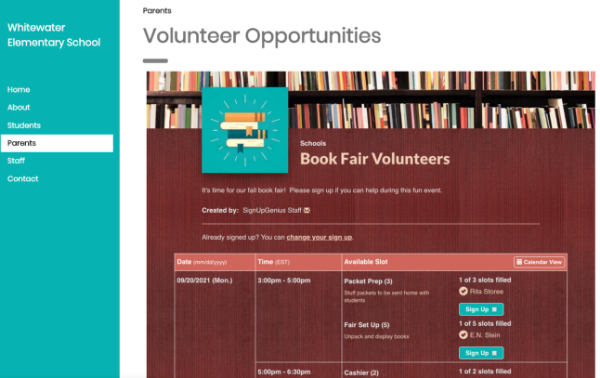 Go even further by removing SignUpGenius branding in the Settings area of your account. We provide you with the foundation, but when you remove branding you can customize the look and feel of your sign up so that it blends in flawlessly with your site.

Set Up Automatic Reminders
With the craziness that life can bring, it can be easy for volunteers to mix up some of the details of what they signed up for. As you have probably suspected by now, we have a tool for that!
You can set automated email reminders for your sign ups that refresh volunteers' memories with information on where they report to, which slot they signed up for and what time they are working. For Gold and Platinum subscribers, these emails will be sent out when you schedule them, so you can line up reminders leading up to the event to keep the details top of mind.
If you need to remind participants to wear comfortable shoes, fill out a form or bring a snack, creating custom notification and reminder emails is our tool of choice to tackle anything specific to your event. See this quick video for how to set it up.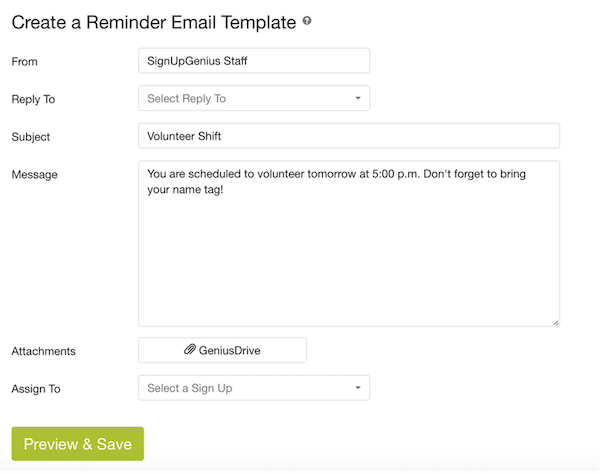 Genius Tip: To eliminate confusion, you can also lock slots and hide past and future dates on your sign ups. By locking slots, you can secure volunteer logistics so that nobody can alter or edit slots after a certain time. Hiding past and future dates shows only the current sign up opportunities, streamlining the page and preventing people from signing up for the wrong slot.
Gather Necessary Information and Export Reports
Show up to your event prepared by gathering all the information you need from volunteers beforehand through your sign up. If you need participants to fill out a waiver or coordinate registrations, you can
build a custom form
directly into your sign up by
creating custom questions
.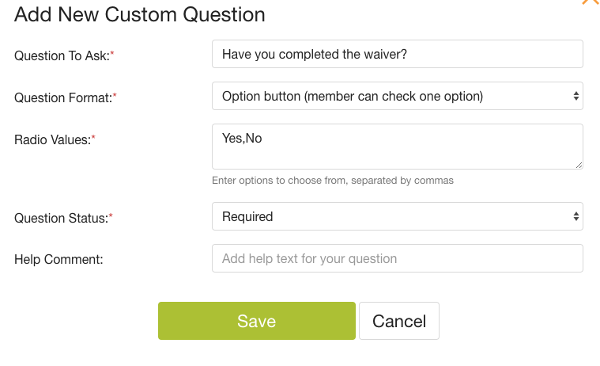 Now you can start hammering away at organizing your paperwork, and volunteers can get to work right when they arrive! You can include even more direction such as volunteer instructions or role descriptions by attaching documents for participants to look to if they have questions.
If you want to export a report with participant responses, you can finish off stocking your tool supplies with our reporting feature. Gold and Platinum subscribers can also track volunteer hours within the Reports area.
Whether your organization is a nonprofit, school, church or business, you will be fully prepared to take on the heavy lifting and craftsmanship needed to simplify volunteer scheduling after preparing with these tool belt ideas.